Personalized Gift - Organic Extra Virgin Olive Oil with a Customized Label
Regular price
Sale price
$49.99 CAD
Unit price
per
0% Discount
Sold Out
Medium-intense Taste
Pepperiness is slow, arriving at the end
Augmented Reality Label
Experience our label come alive
Hand-picked olives
to prevent harming the tree, and to preserve the aroma
No plastics storage
is used during the process
No preservatives
0% preservative in this product
Certified Organic
by Ecocert Canada
Say it with Premium Organic Extra Virgin Olive Oil.
What is in the gift box:
One 500 ml Personalized Zenolive Organic Extra Virgin Olive Oil
One premium gift box
Stainless Steel Cork Pourer Spout
Personalized hand-written card
*Email us the wording and picture you want on the personalized bottle. It will take 5-10 business days to have the label ready. 
Tasting note
This is what a sommelier said about Zenolive Organic EVOO:
"I found the nose medium strength, which was very attractive and inviting: notes of fresh vegetables, raw peas, lettuce and cooked zucchini. The mouth is warm and full of nuts and cooked cabbage. The bitterness is discrete, while the pepperiness is slow in arriving but medium-high intensity. There is a pleasant sensation of green nuts on the finish. It is fresh and a very pleasant oil."

The FIRST Tunisian Organic EVOO with an Augmented Reality Label. Yes, our label comes alive!

100% Unadulterated Extra Virgin Olive Oil. When it is adulterated, olive oils can contain a blend of inferior quality vegetable oils so it could sell at a lower price – and label it as the "Extra Virgin Olive Oil." We're here because of our personal health journey to have products with honest and clean ingredients.
In-house certified nutritionist quality assurance. Yes, it matters.
Super fresh with 0.2% acidity. 0.8 percent is average, 0.5 percent is good, and 0.2 percent is considered the highest quality.
High in polyphenol - 300mg/kg (>200mg/kg is considered high), which means that these compounds minimize free radicals in the body.
Certified organic and non-GMO
Hand-picked olives
Co-owned by a Holistic GAPS Nutritionist and a brain-CCM survivor
1% for epilepsy foundation
Product of Beautiful Tunisia | Best Before: 02 March 2025
Top 5 proven Benefits:

Contains Oleocanthal – natural anti-inflammatory
Contains oleic acid – fights inflammation
Lowers bad cholesterol
It contains antioxidants to prevent cancer
It has antibacterial properties to kill harmful bacteria
Peer-reviewed articles:
OFFICE & WAREHOUSE Niagara Falls, Ontario, Canada
MILL & PRODUCTION  Sahel Region, Tunisia
Suggested Use

Salad dressing

Drizzle on soup

1tbsp with organic fresh lemon juice to flush toxins from the liver
Tips

It is not recommended to heat olive oil for optimum benefit

Olive oil shall be in a dark bottle

Putting oil in a plastic container will leach the PVC plastic material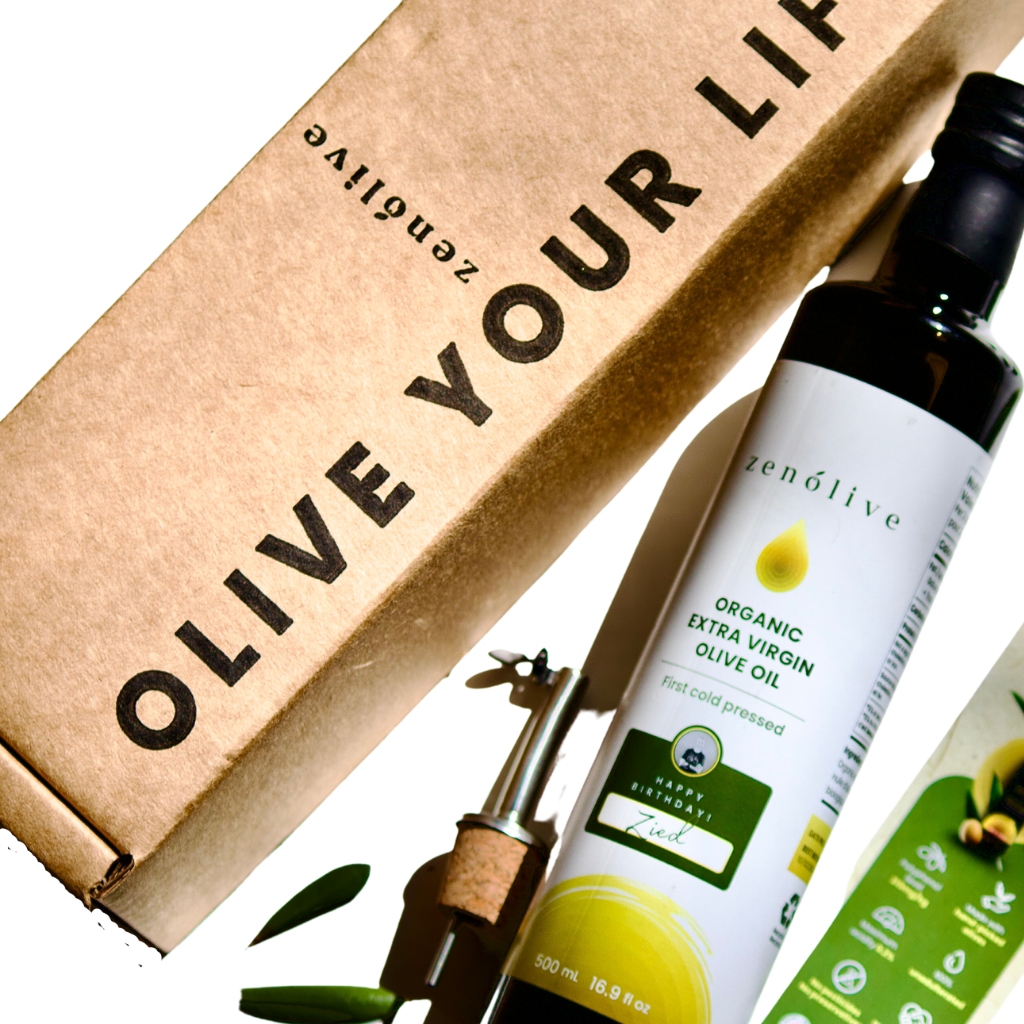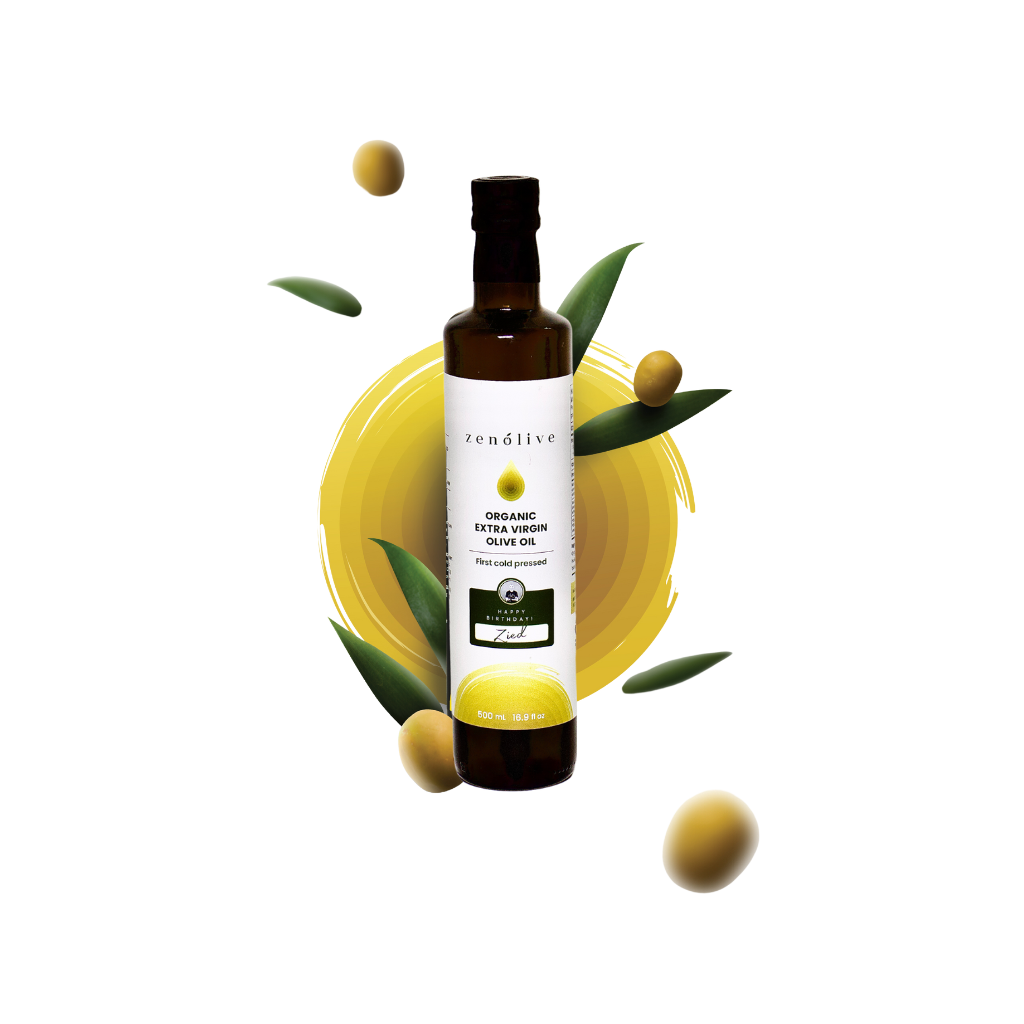 Amazing product!
I loved the customized label with the olive oil - super cute, and the perfect gift!